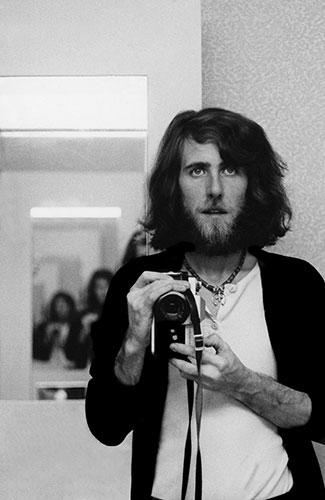 The NAMM Museum of Making Music is honored to feature 29 photographs of famed artist and musician, Graham Nash. Speaking directly and indirectly to the world of music, his images remind us that both the visual and musical arts share common ground. Through themes such as motion, emotion, repetition, expression, mood and texture, his images invite us to explore and ponder human expression as a whole, regardless of medium.
Graham Nash is a two-time Rock and Roll Hall of Fame inductee—with Crosby, Stills, and Nash and with the Hollies. He is a GRAMMY Award winner and was also inducted into the Songwriter's Hall of Fame twice. In recognition of his contributions as a musician and philanthropist, Nash was appointed an Officer of the Order of the British Empire by Queen Elizabeth.
Nash is also an internationally renowned, award-winning photographer and visual artist. His work has been shown in galleries and museums worldwide and his 1969 portrait of David Crosby is now housed in the National Museum of American History at the Smithsonian Institution.
As you enjoy the photography of Graham Nash notice the themes of motion, emotion, repetition, expression, mood and texture.
Consider how these themes are expressed, not only in the photos, but how they are expressed in music.
A piece of music can make you happy or sad, a photograph can make you laugh or cry. They can be beautifully simple or intricately complex. Either can capture a moment in time or reawaken a treasured memory.
All art is personal. You may feel something different than the person standing next to you. Your feelings may not even be what the artist intended. It doesn't matter, they're yours.
Yes, this exhibit contains many images of famous musicians photographed by a famous musician. That may be reason enough to feature them in our museum.
Look a little deeper and you may discover there are more connections between music and photography to be made.